RIP Luisa Felix 1952-2013 - At Last! More Nonsense from Paul!
Feb. 2nd, 2013
07:42 am - RIP Luisa Felix 1952-2013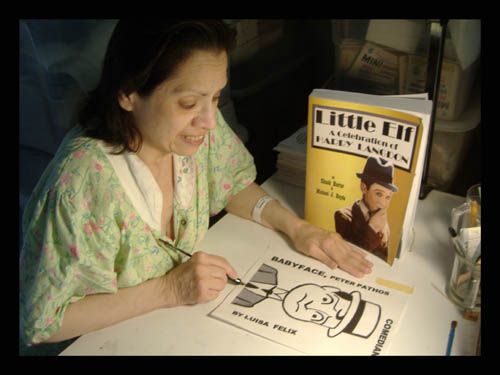 On Thursday morning, I received a call from Luisa Felix's friend Miriam Martinez, informing me that my cartoonist friend Luisa Felix had died at home in her sleep.

I'd have posted something sooner (and been more communicative in general) however I only located this picture a few hours ago, and I know it is one that she liked. I took this photo in August last year, to send to the authors of "Little Elf," the book propped on the table.

Luisa's health had been delicate following the power outage in Hoboken during the weeks after last year's Hurricane Sandy; she was diagnosed with a stomach virus a few days ago, and succumbed from its effects.

I will say more, perhaps tomorrow; today I am travelling to Hoboken to make funeral arrangements.
Current Mood:

sad
Comments: