Went to a Blue Öyster Cult concert in NYC - At Last! More Nonsense from Paul!
Mar. 21st, 2015
02:11 am - Went to a Blue Öyster Cult concert in NYC
Hey Joe, whattaya know?

I just got back from Blue Öyster Cult's show!

They played a nice long set in NYC, Friday night, and for the last two songs, they were joined onstage by original member Albert Bouchard.

Here they are, performing "Unknown Tongues." That's Eric Bloom, Jules Radino, Albert Bouchard, Buck Dharma and Kasim Sulton (Richie Castellano all the way off the frame, to the left, playing keyboard.)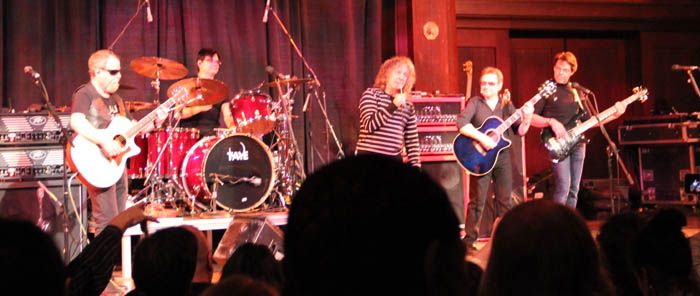 And for the finale, he played the drums and sang their anthem, "Cities on Flame with Rick and Roll."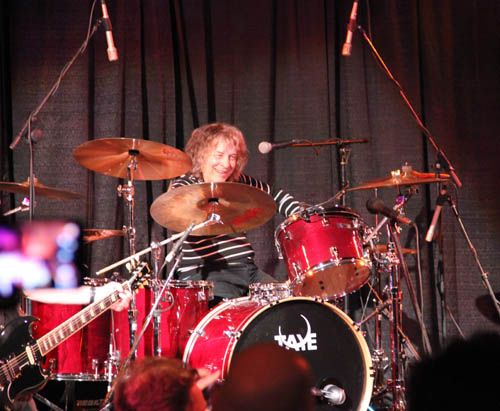 More photos tomorrow, most likely.

(If you're too young to quite remember who Blue Öyster Cult are, you might've seen a Saturday Night Live skit with Christopher Walken, producing a record and shouting "More cowbell!" That's a Blue Öyster Cult song, in the skit.)
Current Mood:

energetic
Current Music: Blue Öyster Cult - "Unknown Tongues"