MoCCA 2015 Arts Festival - At Last! More Nonsense from Paul!
Apr. 12th, 2015
07:38 am - MoCCA 2015 Arts Festival
I had a lot of fun yesterday at the MoCCA 2015 Arts Festival! The new venue, at 548 Center, West 22nd Street, provides a lot of space on three floors; it would be even better if the stairs were not so steep.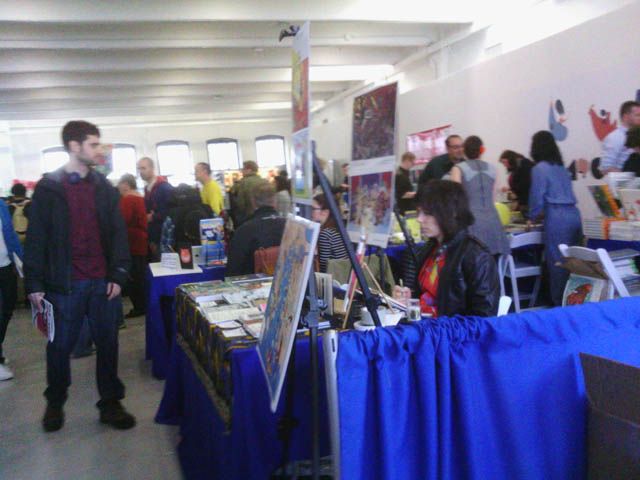 The event was well-attended. Perhaps I will have additional photos today, after the festival closes. Seems the Narrative clip camera is having a bit of trouble with focus indoors. I'm unsure if this is caused by lighting, or what's the issue. Perhaps things will photograph more clearly today.